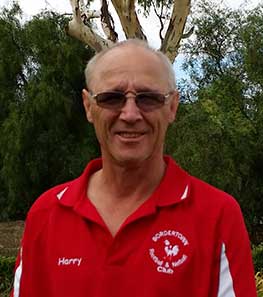 As this is my first report for the Jolpac Landmark Senior Colts I would like to announce our captains this year are Lincoln Weatherald and Hayden Shuttleworth. Jamie Weatherald is our Asisstant, Mark Wheeler is team manager and Simon Ballinger is our runner.
Numbers have been around the low to mid 20s at training, with a playing list of 25.
The players had a great day out during pre season training where we went to Kingston for some fun at the beach. We where also fortunate enough to have Scott Duncan take the lads for a number of training drills, which has been very beneficial to the playing group.
We have had mixed results so far this season with the highlights being wins against Mundulla and Kingston.
We as coaches and support staff have acknowledged that we have a young team this year, but have been very proud of the way the group is meeting the challenge head on and playing a tough, physical game style. This style has allowed us to be very competitive throughout most games and if it continues we will improve as a team and as individuals.
The future is bright for this group as they are showing a willingness to learn and get better.
The team has been enjoyable and fun to coach and with the characters in our team I know the fun and enjoyment will continue.
Regards,
Harry Leigh
Senior Colts Coach.