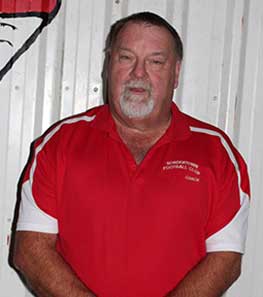 Wow what a big change in personal since last season, the reserves have seen only 5 of last year's grand final side still playing with us this season. It is good to see up to 10 players have gone into the seniors, numbers have been very good considering the number of players who have left the club. Great to see a good number of young players in the team who are learning what senior football is all about.
Great to have Nick (Noodle ) Hampel back as our assistant coach with leaders in Graeme (Twiggy ) Twigden, Josh (Bruce) Tink, Mat ( Farmer ) Tink showing the way in their commitment to our great club. It is great that we have stalwart Davey Wurst back helping teach our young troops as well.
On the field we are learning each week it's a bit of a roller coaster trip but we have won 3 games which is a great effort from the players considering at one stage we looked like we were going to struggle with numbers, but congrats to the men who have put their hands up when needed, not like others who run and hide when the grass (or money) is greener.
Numbers have been excellent on the track since we started playing and the improvement is starting to come.
There is nothing better than watching young players grow as footballers and more importantly become men.
Great club, great place to be and more important we're ALL IN THIS TOGETHER .
Cheers Mal (Coutta ) Coutts