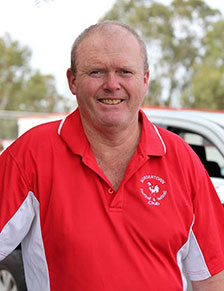 The A grade this season hasn't as yet posted a win on the board. I can guarantee you it's not through lack of trying! The club has had a major clean out of playing personnel with 25 players leaving the Senior Ranks including 19 with A grade experience.
It is an absolute testament to the club that we are able to fill 2 senior teams each week thus far. I can't think of too many country clubs that would be able to do that.
Faced with a diminished playing list those who have remained and those who have come into Senior ranks for the first time their attitude has been first class.
So far this season we have had 13 debutantes and our average age is 19.1. In most games we have been competitive for 2 to 3 quarters but have managed to have one poor quarter that has sunk us.
We ask that all supporters of our club to be patient as these young men physically acclimatise to Senior Football. The willingness of the players is spot on the experience isn't there. Frustrating mistakes will continue to get made but the lads have certainly shown a helluva lot of improvement.
As the season goes on we will continually strive to improve and hopefully a win is not too far away.
I think we are on the verge of a very exciting era as there is a heap of emerging talent that has come into our Senior ranks with more to come.
So please come along and support the young fellows as each week we are getting better and better.