The Bordertown Football Club would like to announce our coaches for 2017,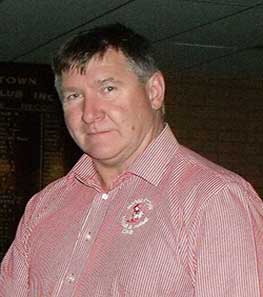 A Grade: Simon Trenorden
Reserves: Mal Coutts
Senior Colts: David (Harry) Leigh
Junior Colts: Hayden Whittlesea
We thank them for applying and congratulate them on being successful in winning their positions. I would like to wish the coaches all the best for the 2017 season and we hope all players and supporters get behind them in which will hopefully be a successful 2017 season for all.
The club held our AGM meeting on the 30th of November, and we would like to thank everyone who attended. The committee would like to welcome Dale Beck as Treasurer, New Committee members Graham Mewett, Nick Hampel, Peter Foulds, Jamie Weatherald and Chris Whittlesea.
Welcome back past committee members Gavin Blackwell, Geoff Jarrett, Chris Wurst, Michael Clark, Andrew Smedley as Secretary, Mark Verco as Vice President and Paul Diment as President. At this point I would like to thank retiree members Roly Day, Rob Will, Shane Orrock, Simon Trenorden and Lino Borillo. We still have Junior Vice President position to fill, if you feel you might like to take this position on please talk to one of our committee members.
A sincere thank you to Deidre Blackwell and Decima Devitt on what you do behind the scenes for our great club it is truly appreciated. Thank you Tammy Creaser for producing our newsletters and for emailing our members advising them on what is happening in our club.
Thank you to Junior Football President Mark Wheeler and his committee for your continued support and all that you do with our young lads. I know we would have a lot more on our plates if we didn't have your committee.
To our ladies committee I would like to wish new President Belinda Pepper all the best and thank you to the committee for all that you do, we are very fortunate to have your valuable support! If you feel you would like to help the ladies by joining their committee I know they would appreciate it.
I have heard the ladies have purchased a coffee machine so we should have some good coffees and hot chocolates to purchase in our canteen this coming season.
Thanks to the Netball Club for its continued support of the Bordertown Football Club and I wish Cathy Langley and her committee all the best for 2017 season.
Our club is very fortunate to have supportive members and I have truly appreciated your support and all that you have done throughout the year thank you!
I would like to wish you all a Merry Christmas and a safe and prosperous New Year and look forward to seeing you all in the 2017 season and let's make for a fun and successful one.
Paul Diment
BFC President