Congratulations to the Senior Colts on making it to the Grand Final. The Club and it's Supporters wish them all the best for Saturday.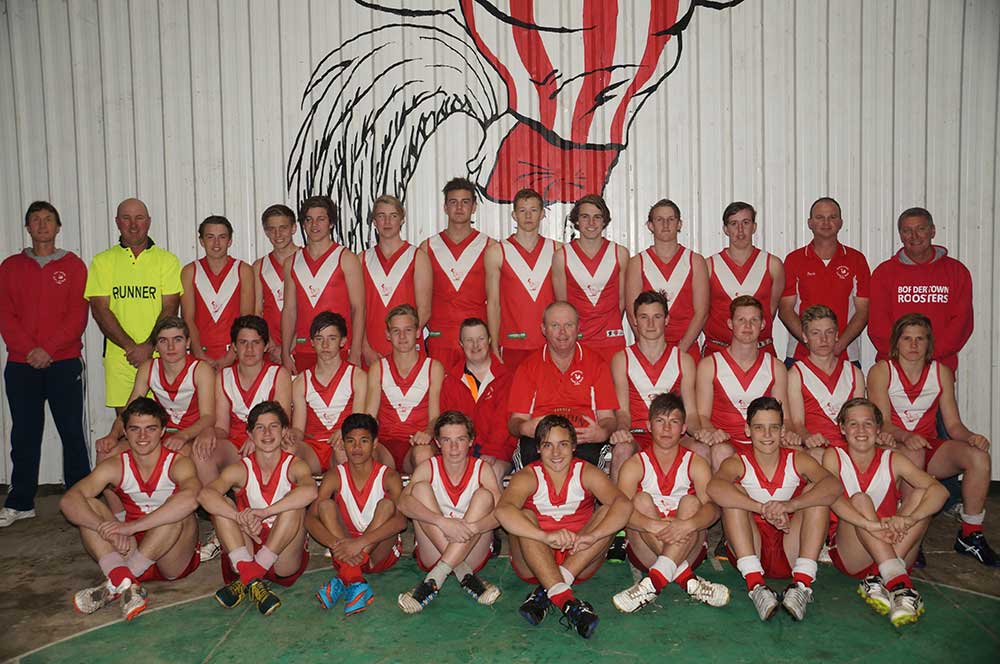 Back Row: Mark Wheeler(Team Manager), Noel Shinnick(Runner), Bradley Lodewyk, lincoln Weatherald, Dusty Inglis, Curt McCarthy, Harrison Fromm, Tate Carson, Brodie Foulds, Josh Pepper, Sam Pepper, Jock Densley (Ass. Coach), Jamie Weatherald (Ass. Coach).
Middle Row: Dougal Day, Marc Shaw, Cooper Ferguson, Matt Leigh (Vice Coach), Phil Jacobs ( Ass. Coach), Simon Trenordan (Coach), Beau Shinnick (Captain), Riley Densley, Bram Whittlesea, Lachlan Murch.
Front Row: Cameron Makin, Lachlan Makin, Joian Tumlos, Charlie Pietsch, Henry Kroemer, Nick Dahlitz, Hayden Shuttleworth, Tyson Leigh.
Photo courtesy of Sarah Diment