Congratulations to the Reserves on making it to the Grand Final. The Club and it's Supporters wish them all the best for Saturday.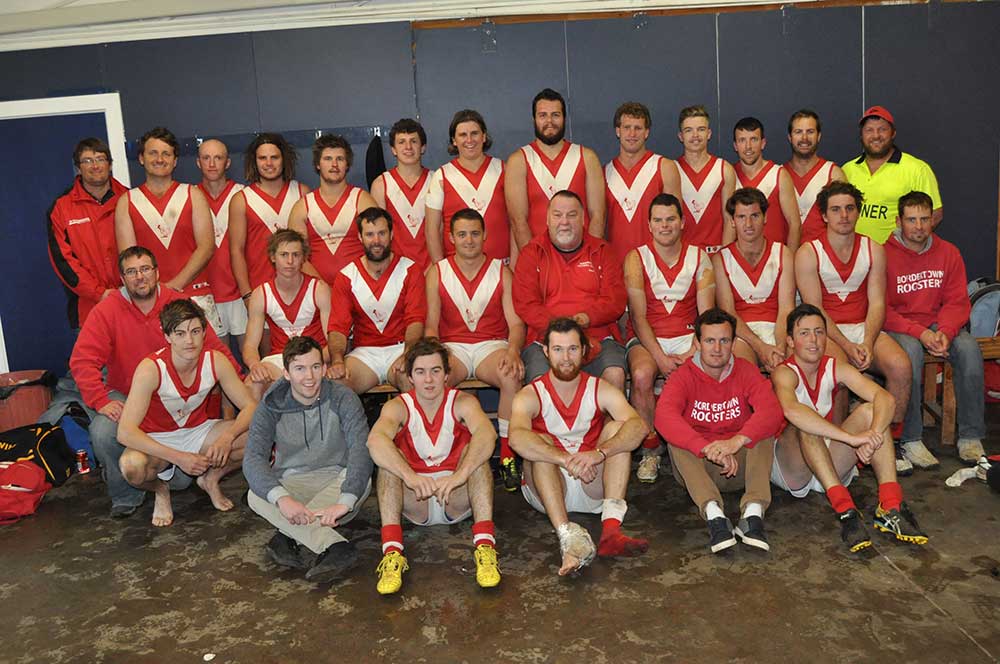 Back Row L to R-Paul Wallis (Team Manager),Dan Feder, David Wurst, Brent Lodewyk, Shaun Creaser, Ethan O'sullivan, Jarradd Searle, Owen Butler, Clint Williams, Matt Ward, Clint Barras, Sam Devitt, Michael Coutts (Runner)
Middle Row L to R- Luke Pretlove, Ben Jarrett, Sam Barras, Ty Devitt, Josh Tink (Vice Captain), Mal Coutts (Coach), Nick Hampel (Captain), Graham Twigden, Jonty Searle, Matthew Tink (Vice Captain),
Front Row L to R -Travis Verco, Kye Thompson, Jake Verco, Justin Taylor, Zac Mclellan.
Missing – Jarrod Langley, Thomas Pepper, Michael Norton, Dale Beinke, Patrick Puckridge, Tom Reynolds, Jack McCarthy, Darcy Whittlesea, Tom Bailey, Austin Smedley, Evan Joshua, Gbone Trokon, Riley Mewett
Photo courtesy of the Naracoorte Herald.