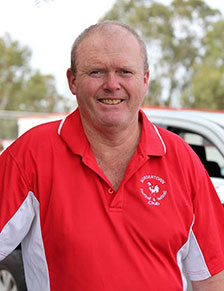 The Senior Colts have had a great season so far. We went through the minor round undefeated and I've been very pleased with the attitude and skill of the players.
The beauty of finals is that everything goes back to a level playing field so the team has to make sure they are fiercely focused for the challenges ahead.
Also the club should be very proud that four players from the senior colts have either been permanent members of the A Grade or have had more than a taste of playing. So congratulations to Curt, Harry, Beau and Dusty on their achievements.
Let's bring on the finals and let's have a crack at it.
I wish all teams football and netball the best for the finals.
Go Roosters
Simon