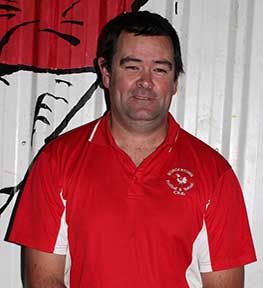 A really disappointing end to the season for the A Grade.
Our best footy is as good as any team in the competition, but our worst footy is as bad as any team in the competition. This gap is far to big, and the reason for this is our defensive pressure. We need to do a lot of work in this area if we are going to compete consistently.
I have been really impressed with the development of some of our younger players, but they need help. We need our more experienced players to really step up next year and help with the development of these players.
I see a really bright future if we can keep the players we have and keep promoting the colts coming through. Numbers at training have been unbelievable with 10 players each week missing out on a game.
Personally I see this year as a real lost opportunity, and can't wait to start pre season.
Good luck to all footy and netball teams in the finals.
Thanks
Coxy