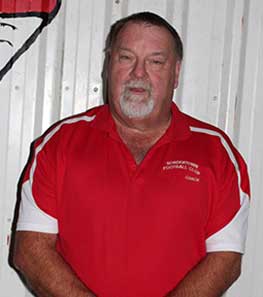 The Reserves have had a great finish to the end of the home and away season. Winning our last 14 games to finish in second position on the ladder. Beating the previously undefeated Penola being the highlight.
Consistent efforts all over the field have been the reason for us securing the double chance in the finals. Our game is based on being a team and knowing our role in the team.
The club is blessed with great numbers, 43 players have represented the Bordertown Reserves.
Side in season 2016, although a very positive sign it has been one of the hardest years for the Coaching staff to address. Numbers at training have been fantastic putting extra pressure on the selection of sides. Seeing good young men missing out on games has been very hard to swallow at times.
We would not have finished so high on the ladder without all their input.
The last four games we have made 6-7-7-8 changes to give players a game and all have been spot on with their commitment.
It has been a while since Bordertown has won any sort of final in the Reserves and it will take a controlled, committed and determined team effort to achieve this.
Congratulations to Assistant Coach Nick Hampel on winning the league goal kicking. Nick is a great leader on and off the field.
I won't mention any more players, they are all a major part in our finals quest. They know what they bring to the team.
And as we have said all year TEAM FIRST!
Cheers Mal