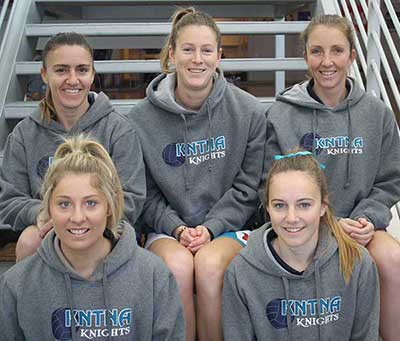 On the June Long Weekend Bordertown Netball Club were represented at the Netball SA Country Championships 2016, with a record number of participants representing our Kowree Naracoorte Tatiara Netball Association (KNTNA) for many years.

Our Bordertown netballers Tracey Poulton and Jordan Lange (A grade), Nat Twigden, Elise Foulds and Georgia Exton (B grade), Lucy Murch (17's), Clare Langley and Liana Shinnick (15's) represented the KNTNA.. Chelsea Hammond was named reserve of the B Grade.
The Championships were held at Priceline Stadium, Adelaide (formerly Netball SA) with over 92 teams and 26 associations from right across country South Australia. More than 900 players and 350 officials attended in what was a fantastic and huge three days of netball.
Results after the minor games:-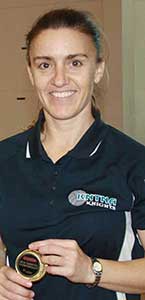 A grade finished 4th, B grade finished 2nd, 17's Div 1 Pool B 1st, 15's Div 1 Pool A 4th, 13's Div 1 Pool B 5th.
In the finals rounds of Monday.
A Grade lost in the Semi Final to Western Border by eight.
"RUNNER UP" B grade lost in the Grand Finals by 5 to Barossa Light Gawler.
17'S lost the Semi-final by 12 to Western Border
15's lost their Quarter final by 8 to Riverland.
Our Bordertown umpires Jess Ashfield, Sally Bywater and Tash Puckridge umpired during the weekend. Sally Bywater gaining her "C Grade" badge. Jess and Tash umpired during the weekend including grand finals.
In a huge highlight for the club A grade player Tracey Poulton was chosen in the Top 10 players for the carnival – an exceptional effort and achievement to be recognized in this way!
Our club President, Kerri Foulds was the KNTNA Country Championship co-ordinator. Kerri is to be commended on all her efforts not only during the weekend but the months of preparations before. With a record number of KNTNA participants and with her current club duties Kerri did an amazing and brilliant job.