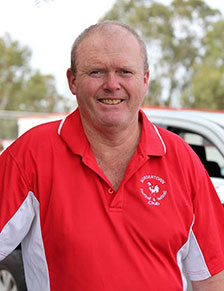 The Senior Colts have had a good start to the season winning all games so far. We have a good balance between the various age groups and most of the bottom age have played most games due to injuries. Beau Schinnick is our captain with Riley Densley and Matt Leigh being co vice captains.
We are blessed with a talented group and players that lend a great deal of variety. I am really pleased with the attitude of our players and their willingness to learn and implement our style of play.
Each week presents a new challenge which we have to embrace to the best of our ability.
Congratulations to Harry Fromm and Curtis McCarthy for being selected in the A Grade each available game so far.
Also well done to Dusty Inglis for being a participant in the Glenelg U16's Premiership team. This is a great achievement by the "Bin" and with that experience we expect him to keep improving on his learning curve.
Jock Densley and Jamie Weatherald are my assistant's and I certainly appreciate their wealth of knowledge and experience. Noel Schinnick is our runner and ruck coach and the erstwhile Mark Wheeler is is once again Team Manager.
Simon Trenorden