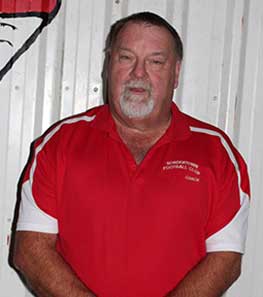 The reserves have had a very good start to the 2016 season. A hard fought first up win v kyby, Fair effort in a loss to Penola. A win against borders at Goroke ( in sunshine ) very happy as we had around 17 players injured or unavailable - thanks to Brodie and Nick for stepping up for us. Very pleasant was the match against the Moots, excellent four quarters of strong tough football.
The trip to Kingston was another win hard fought for most of the match but a strong finish ensured an eight goal win. K-l our next opponent were very short of numbers and it was great we had plenty of numbers. Congrats to the six Bordertown players that got a run for K-L (a couple got in K-L s best) - big win but not a true indication of where we sit .
Off to Lucindale and we got an early wake up call as they smashed in and got on top quickly . To our credit we hung tough and got on top and produced our best effort of the year.
We have so far played 36 players in the reserves and we still have a couple training that have not played yet, so it is great that we have the numbers but it is frustrating that so many good men are not getting many games. It is great to see the young ones turning up to keep training and supporting the team on game days. As we get on we will need these players to step up and continue our push towards securing a finals spot, changes happen quickly as we have to replace 5 players with some going overseas injuries and unavailability in the next couple of weeks.
The next challenge is to keep our momentum with two byes in a row after the Keith game but with the continued great numbers at training we hope to find our way to finals.
Great to welcome the new players , the colts from last year, the recruits, the players returning to play again who along with last years players are working hard to achieve finals success in 2016 .
We are trying to work as a team, and it takes all of us to achieve this, that is why it is to hard to individualise players because we're all in this together.
Cheers Mal