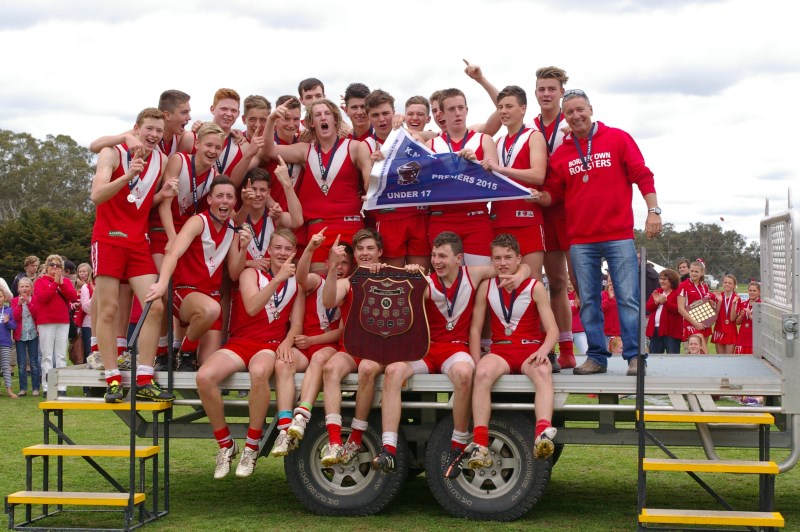 See more Final Photos
Well the Grand Final has come and gone and what a win. The boys have worked really hard throughout the season and thoroughly deserved to be crowned Premiers. When we were pushed on the weekend they responded really well, our leaders stood up, our defence was solid and our runners ran them off their feet.
Congratulations to Harry Fromm on being rewarded best on ground and to the whole team a fantastic effort to take out the flag. A big thankyou to Simon, Jock and Noel, we worked really well as a coaching group. I also would like to thank Mark Wheeler and the junior committee for their support over the year. Last but not least to all 34 lads who trained so hard this year and stuck together, a big thankyou and congratulations!
Thanks also to the Padthaway/Lucindale and Kaniva football clubs for taking our boys in and making them feel a real part of your clubs. That's it from me for 2015, good luck to all the boys going into senior football and I hope everyone has a happy and safe fishing season.
Cheers Jamie