The senior colts are about to embark on their biggest game of the year after a solid win in the second semi final. Past results mean nothing as the Grand Final is a whole new ball game so they are remaining foccussed on the job at hand. A win this Saturday would though round off an extremely solid year for the boys.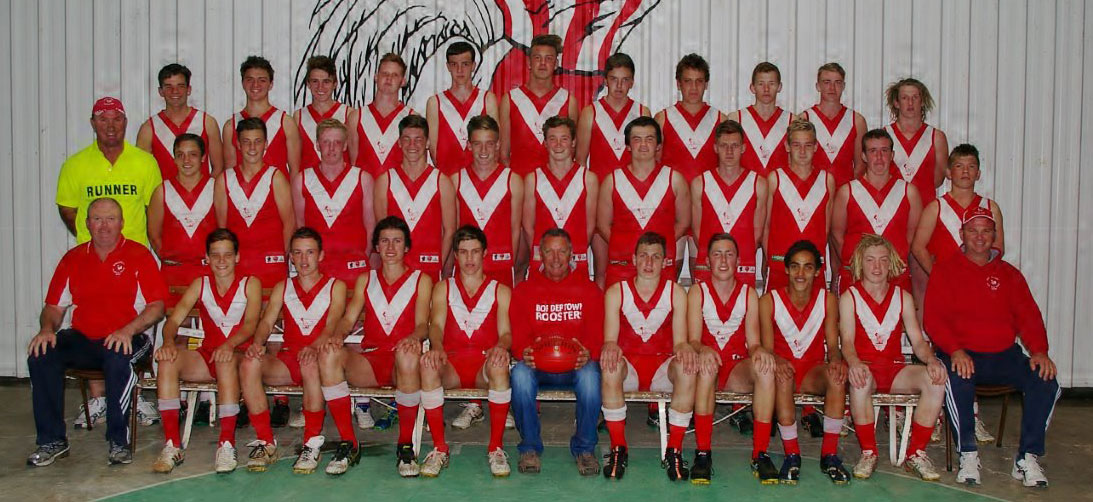 Photos courtesy of Harry Leigh
I would like to take this opportunity to thank everyone that has been a part of this year in Mark Wheeler, Simon Trenorden, Jock Densley, Noel Shinnick and Josh Searle, you all have been their every step of the way and let's just hope we can finish off with a solid four quarter effort in the Grand Final.
Last but not least to the players, thanks for being such a driven, motivated hard working group of young men, it's been a pleasure to coach you and a lot of fun, as I've said all year though boys we still have that one big box to tick.
All the Best.
Jamie Weatherald