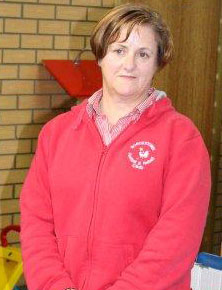 Welcome folks,
The season is well underway with 8 rounds gone, with 10 to go. I would like to wish all our participants in the Interleague this weekend all the best, may you play and Coach to the best of your ability.
Where we sit at this stage for all grades is a mixed bag.
Whilst the Junior Colts competition is strong, our young fellas are competing very well.
The Senior Colts are doing well at this stage, there are some tough games ahead for these boys. Keep focused and move forward.
The top of the ladder is tight for our Reserves, it depends on your desire and determination lads as to how far you want to go.
The A Grade is also very tight, a drop in concentration can mean the difference between top 5 and not.
Congratulations to Matthew Tink, Matthew Tober, Ty Devitt and Nick Hampel 100, 150, 200 and 250 games respectively, this is a great achievement to these fellas!! Congratulations also to Jake Verco, Graeme Twigden and Michael Long on 50 games.
Socially there has been a lot going on, the Ambrose Gold day in May was a success, with 7 teams having a great time, good prizes donated by Wise Ford, Sport N Moore and the Woolshed Inn, thank you to the Bordertown Golf Club for the use of course which is in great condition and supplying a b-b-q. The I-Pod shuffle was another well organised event , with lots of dancing late into the night, well done Mewy!! Last week we held a Rump/Red Quiz night, what a raging success, thanks ladies for a great meal, Simon for the questions, Norty for the music, the place was jumping, and organiser extraordinaire, J.R.Searle.
On June 20th, we are holding a Comedian night, supper provided, $30 @ ea, come enjoy a night of laughter!
On 15th August, our last home game will be full of activity, as this will be our Sponsors Day, to whom we owe much thanks for your generosity and support, as well as having a live band for entertainment after dinner, so stick around, and enjoy!
We have completed the purchase of our new tables for the clubrooms, the upgrade has been long coming, and what a treat they look.
Our new gym which incorporates the umpires facility is near completion, just the finishing touches remain, hopefully the last couple of home games this new facility will be used . Well done to our tradies, who are doing a fantastic job with this facility.
Go Roosters !!!
Jenny Tink
President
Bordertown Football Club Inc.