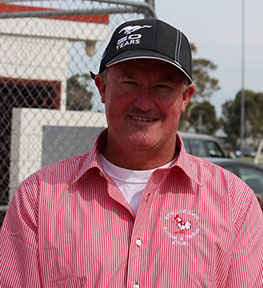 To be 5 and 2 on the Queen's Birthday long weekend after facing 5 of last year's top 6 in the first 7 rounds is a good achievement for the playing group. But it's somewhere we needed to be if we're going to be in with a chance of playing finals.
The next 4 rounds present a big challenge for our senior list with five key players leaving our club for three to eight weeks due to holidays been taken, with this comes opportunities for players previously overlooked to get a chance to prove themself at a high level.
Congratulations for Kane and Rory for making the KNTFL Interleague side. Also to Bradley Paech, Brendon Kupke, Curtis McCarthy and Jake Verco on their debue A Grade games.
Our game plan and style of play is exciting when executed properly but lacks consistency at the moment and needs all players to adopt new ideas otherwise holes appear in the structures and it becomes easy for opposition teams to overcome.
Looking forward to the challenge of the next month's games and hoping for your continued support for the players throughout the season.
Senior Coach
Adrian Hayes